Film Festivals
In mid-June each year a 3-day Film Festival is held at The Arts Centre, Warburton, attracting local and visiting film lovers alike. The Warburton Film Festival is our major activity of the Year.
In February/March each year a 1-day Mini Film Festival is held at the Memo in Healesville.
The Warburton Film Festival 2019 will be held on June 14 - 16.
Healesville Mini Film Festival 2019
This was held on Sunday, March 3 and featured 3 of the films of famed Japanese director, Akira Kurosawa: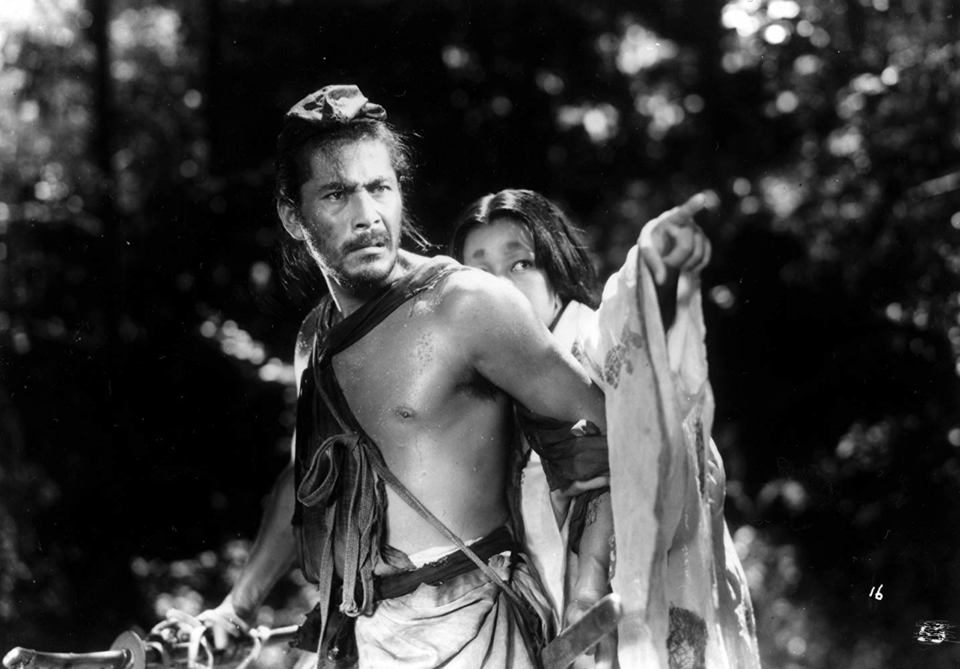 Kurosawa's films proved to be as alive and entertaining today as they were when first released to western audiences in the 50s and 60s, and this was reflected in the positive scores given by audience members.

Warburton Film Festival 2018
The 35th annual Warburton Film festival was held on June 15-17 at the Arts Centre, Warburton.
The festival goes from strength to strength with record numbers attending and many attendees proclaiming it "the best ever".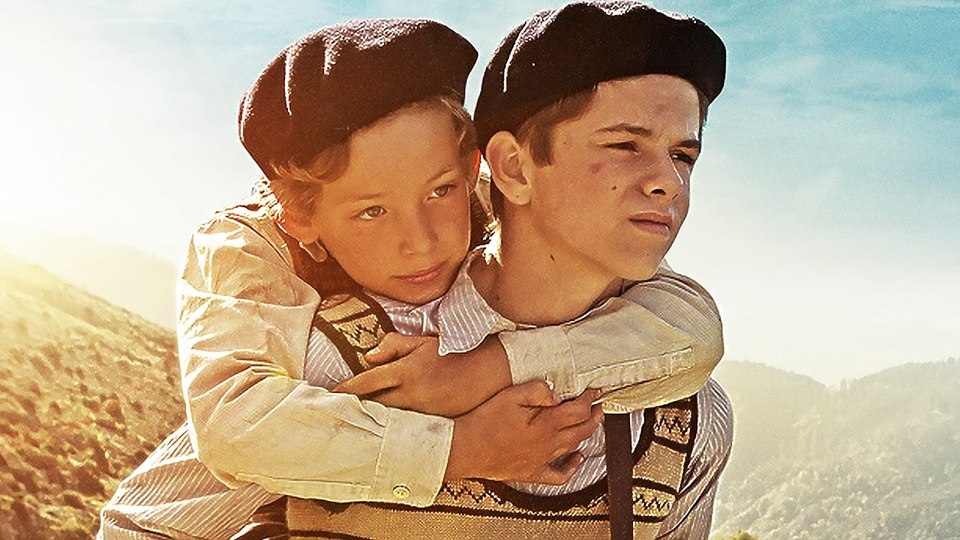 A BAG OF MARBLES, from France, was an audience favourite at the festival.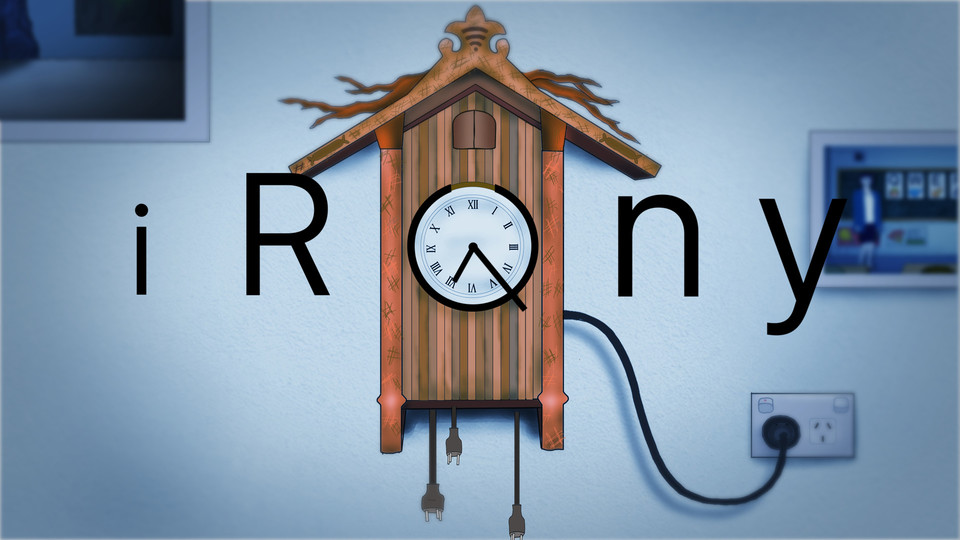 This year"s Golden Shorts Award winner IRONY by Radheya Jegatheva was an absolute stand-out.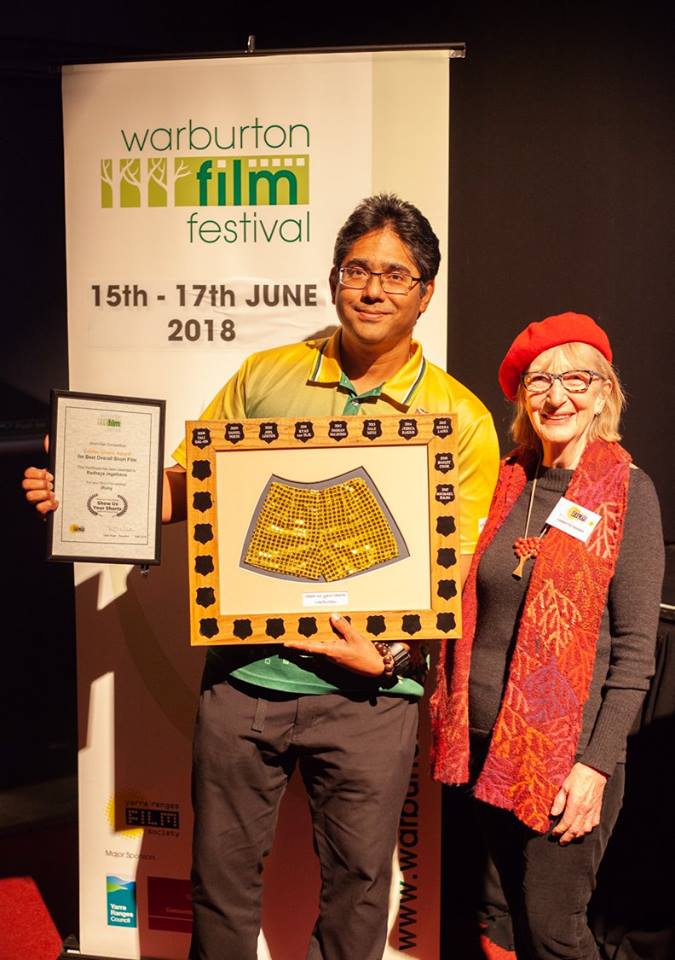 Radheya's father, Jay Jay, seen here with presenter, Maggie Sail, came from Perth to accept the Golden Shorts Award on behalf of his son.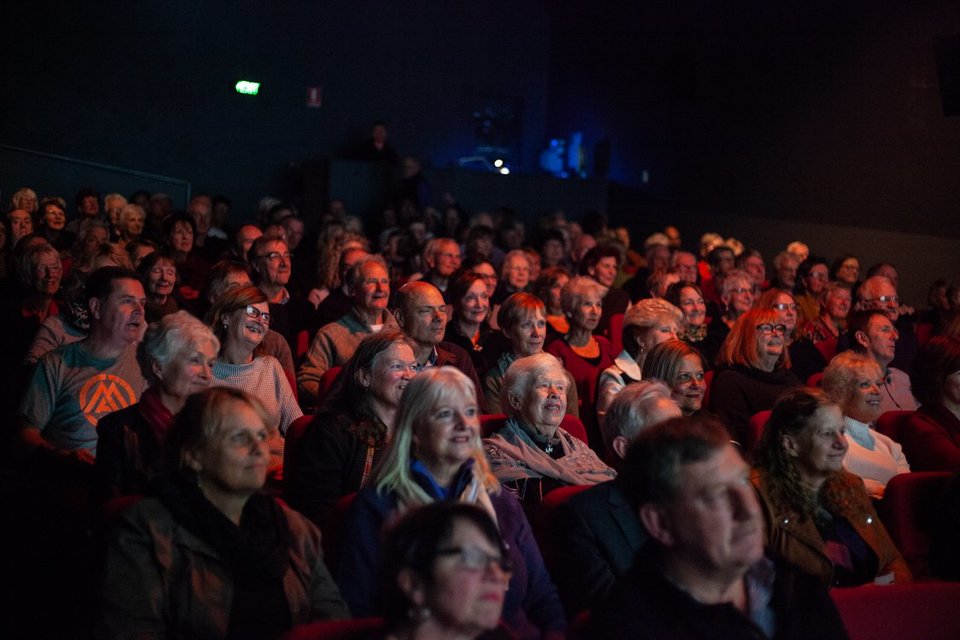 Part of our attentive audience.